Clayoquot Sound . . . Keep it Wild!
The health of the global environment depends on intact ecosystems.
We act as peaceful and courageous advocates for all marine and terrestrial life in Clayoquot Sound. »Read More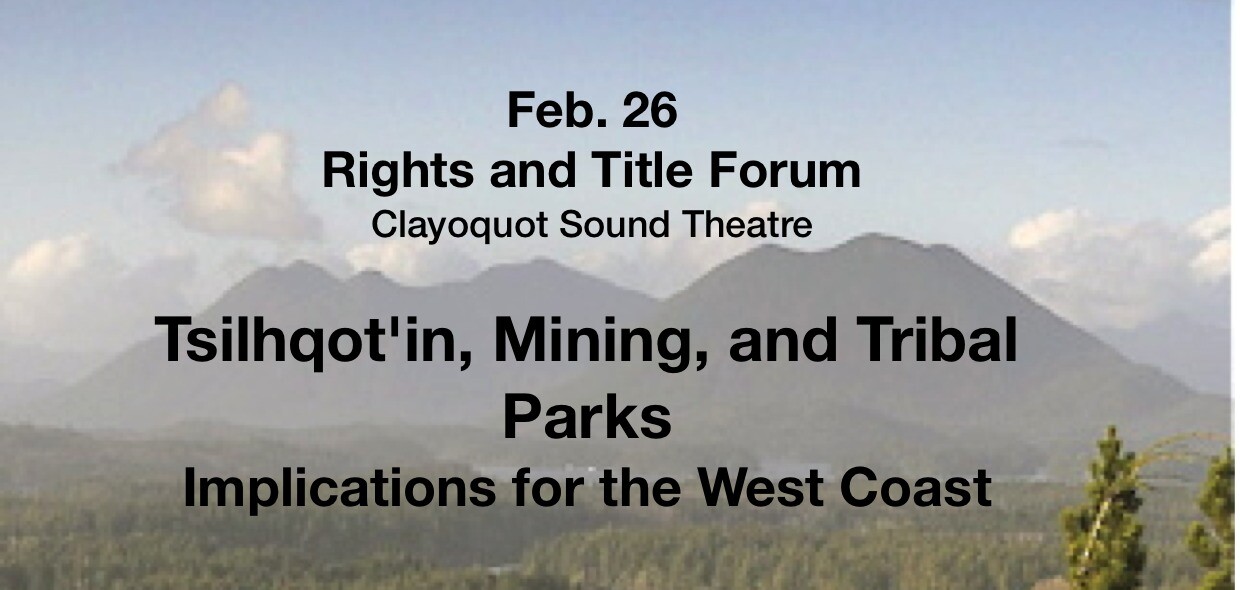 We had a great evening with our presenters Drew Mildon, Josie Osborne, Nitanis Desjarlais, Joe Martin, and Terry Dorward.  We received great coverage from Ha-Shilth-Sa news and have each of the presentations available for viewing online through our Youtube channel, to read about the event or watch the videos follow the link!
» Read More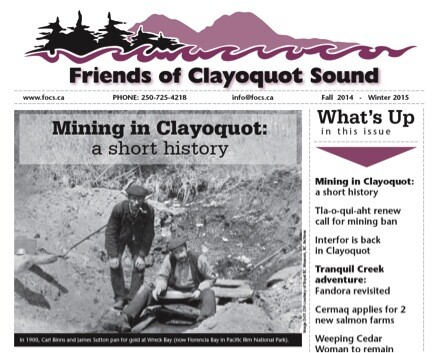 FOCS publishes a free bi-annual news letter with updates on our campaigns, education about the sound, and some handy ways to take action.  This issue includes an advisory about Interfor's new plans in Clayoquot, some of the mining history in the sound, and some words from our summer intern.
» Read More