Overview
Clayoquot Sound has one of the densest concentrations of salmon farms (feedlots) on the BC coast. At each feedlot, hundreds of thousands of salmon are contained in open net-pens suspended in the ocean and anchored close to shore. There are 20 sites here, 16 of which are usually active at a time. Two companies operate locally.
Cermaq Canada (formerly Mainstream Canada) was a Norwegian-owned company until fall 2014, when all of Cermaq was bought by Japanese mega-corporation, Mitsubishi, and became one of its subsidiaries. Cermaq's Clayoquot feedlots are in Ahousaht First Nations waters, although its processing facility in Tofino is in Tla-o-qui-aht First Nations territory. Cermaq is one of the largest fish farming companies in the world, with feedlots in Norway, Scotland, and Chile, as well as British Columbia. Locally, Cermaq rears Atlantic salmon, which are not native to these waters.
Creative Salmon, although registered in Canada, is partly owned by investors from Japan. It operates only in Clayoquot Sound, in the territory of Tla-o-qui-aht First Nations. Unlike most other companies in British Columbia, Creative farms Pacific chinook salmon.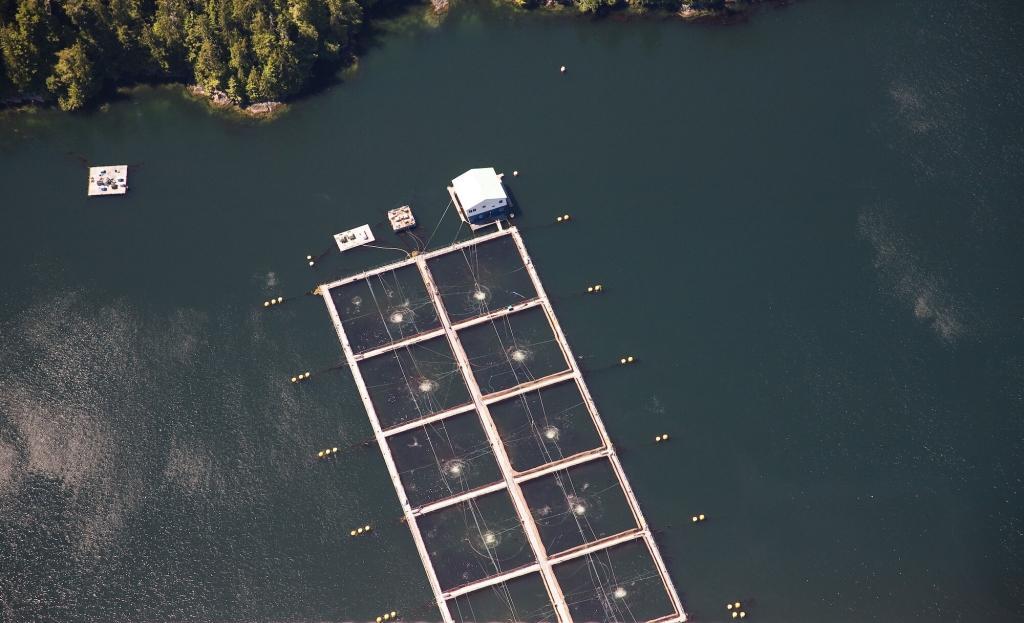 The BC salmon farming industry has a long history of poor practices, which are exacerbated by poor government regulation. Regulation of fish farming in BC was transferred in 2011 from the provincial to the federal government. However the federal Department of Fisheries and Oceans (DFO) has conflicting mandates. On the one hand they are supposed to regulate the aquaculture industry, while on the other they are supposed to promote it. They seem to be leaning toward promotion to boost international trade, rather than regulation to protect wild fish stocks.
Throughout history, farming of carnivorous species (such as salmon) has never been done because it is more efficient to simply eat the meat rather than feeding it to the carnivores. Each step up the food chain leads to a loss of "energy" as organisms break down food. Farming salmon results in a net loss of energy and currently leads to a fishery of sardines and anchovies solely for the purpose of salmon-feed production rather than for more efficient direct consumption by humans.
In the short-term, there are steps the industry can take to reduce its harmful impacts on the environment but ultimately salmon farming may never be truly sustainable.
Threats
Salmon feedlots have many negative ecological impacts, including:
discharge of untreated "salmon sewage" and chemicals directly into the pristine ocean waters of Clayoquot Sound
escape of farmed salmon into surrounding waters
transfer of diseases and parasites (such as sea lice) from farmed stocks to wild stocks
shooting of seals and sea lions (predator control)
accidental drowning of seals and sea lions in fish farm nets.
Wild salmon are in exceptional decline everywhere open net-pen salmon farms (feedlots) are in operation around the world (Myers and Ford 2008).
BC's wild salmon stocks are in serious decline. Even places like Clayoquot Sound, which have great salmon habitat, are seeing salmon numbers plummet. In 2009 the federal government set up a Commission of Inquiry into the Decline of Sockeye Salmon in the Fraser River (the Cohen Commission) to figure out why the Fraser River sockeye were dying before they could spawn.
At the Cohen Commission, a federal Department of Fisheries and Oceans (DFO) document relevant to Clayoquot Sound showed up. It revealed that Creative Salmon has been struggling in Clayoquot with an undiagnosed fish disease since 2005. Dr. Kristi Miller was funded by DFO to help diagnose the severely jaundiced fish. She found two deadly viruses present in Creative Salmon's farms, Infectious Salmon Anemia virus (ISAv) and the newly emerging Piscine Reovirus, which causes HSMI (Heart and Skeletal Muscle Inflammation).
However, the DFO and Canadian Food Inspection Agency have denied the presence of ISAv and insist that Piscine Reovirus does not cause disease. Since the publication of the Cohen Commission Report in 2012 a study has been commissioned to investigate the prevalence and types of disease in Pacific salmon: we hope the results of this new study by Dr. Kristi Miller will be published soon.
In the spring of 2012 two of Cermaq Canada's farms in Clayoquot Sound were found to have Infectious Haematopoietic Necrosis (IHN) virus, which is naturally occurring in wild fish locally. The feedlots amplify this virus, and can then transfer it back to wild fish. It turns out Cermaq did not vaccinate against this known disease, putting wild fish at risk to save a few dollars. The diseased fish of marketable age were harvested and sold for human consumption without being labelled as diseased.
Solution
To protect the marine environment and wild salmon, open net-pen salmon farms need to be moved out of the ocean and into closed-containment systems on land.
Closed-containment systems on land eliminate many problems, including fish escapes and the killing of predators such as sea lions. With proper treatment of waste water, they also eliminate the problems of salmon sewage and transfer of diseases to and from wild fish populations.
The main argument against using closed-containment systems on land is that corporate profits would be reduced. Without true-cost accounting, the expense of dumping untreated farmed-salmon sewage into the pristine waters of Clayoquot Sound is borne by the ecosystems and by society at large. Land-based closed containment would transfer these costs back to the industry, which should rightfully bear them.
Recent research and numbers from the Kuterra salmon farm suggest that closed-containment is competitive with open net pen farmed salmon on a unit production basis. The largest difference in production remains the high start-up cost of a closed containment facility. Higher start up cost could be considered the "true cost", though it is difficult to fully quantify the impacts open net-pen salmon farms have on the environment. Once running, the production cost of closed containment salmon is predicted to be at or below the production cost of open net-pen salmon and returns are expected to come in at a premium. (See the Tides Canada study linked below.)
Friends of Clayoquot Sound recognize that there is significant local employment in the salmon aquaculture industry, particularly in First Nations communities. The shift to closed-containment must be accompanied by an economic transition plan to ensure good alternative economies are promoted within the Clayoquot Sound region. There is potential here to develop alternative employment in sustainable fisheries from rejuvenated marine environments and in other forms of aquaculture, such as oyster farming.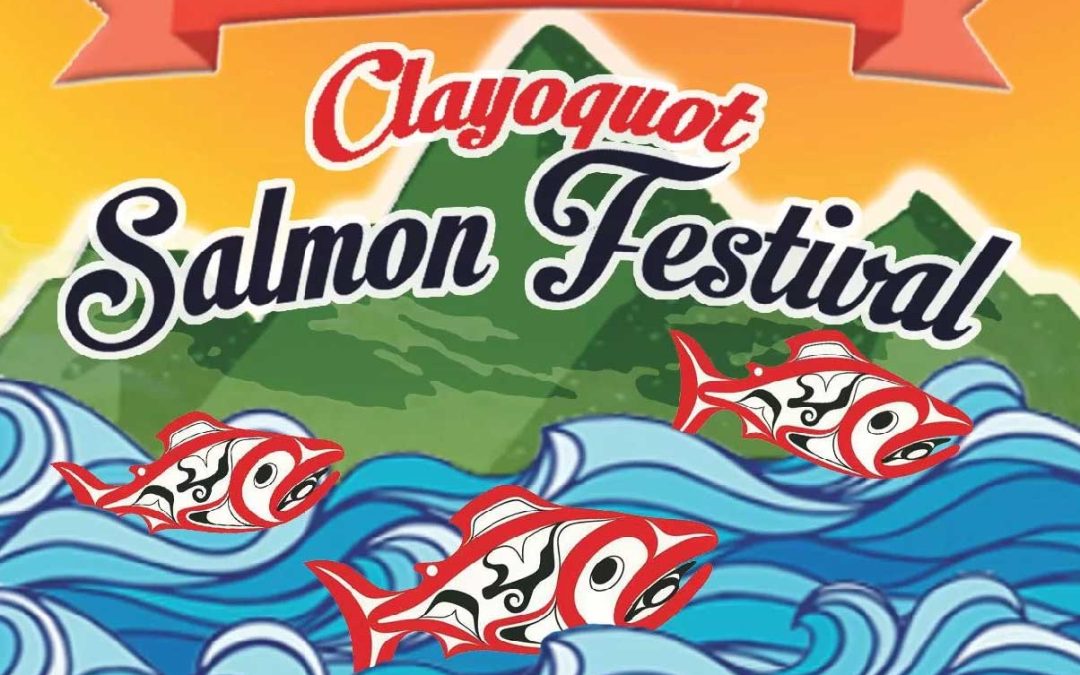 Protect, Educate, Celebrate. Salmon play an integral role for coastal livelihoods, cultures, and ecosystems in Clayoquot Sound. And they lead incredible lives, starting in freshwater then migrating to the ocean. Salmon stay at sea for years before their homing...
Related Reports & Publications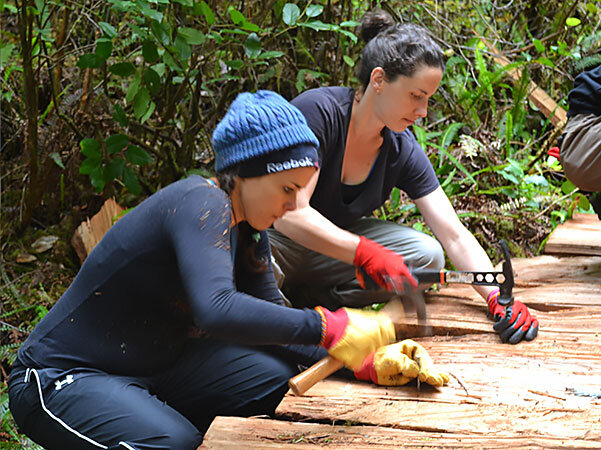 Volunteer
Join our team! Give the gift of time and make a difference to the future of Clayoquot Sound.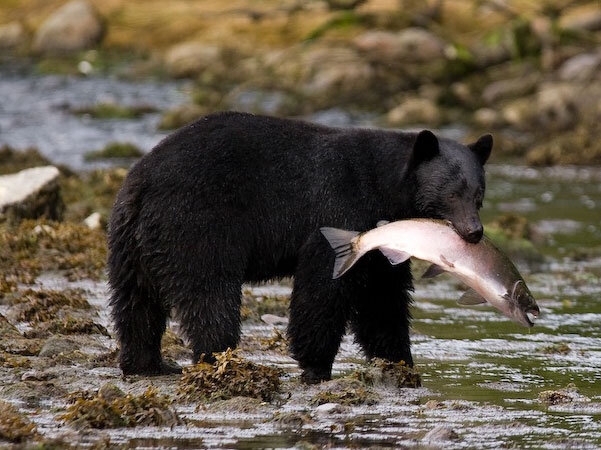 Support Us
We are sustained by support from donors -- like you -- to keep doing our important work.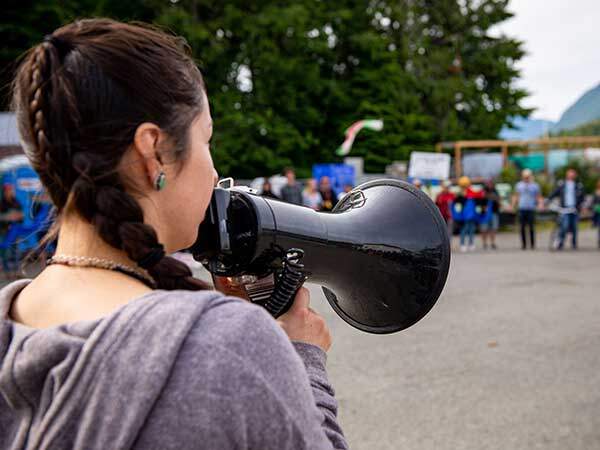 Speak Up
Speak up using our easy online action tools and be part of protecting Clayoquot Sound.