FOCS has launched this year's Trail Building with Friends program, aimed at supporting First Nations' management of trails found within Clayoquot Sound. We have now completed two of the three trail building sessions scheduled for 2017. The first session was a huge success and it took place on June 17 – 19 at the Wild Side Trail (Flores Island) where participants helped clearing a path forward through overgrown wild salal bushes. The second session brought together over 25 participants on July 8 – 9, building over 100 feet of cedar plank trail to welcome the thousands of summer visitors to the Wah-nuh-jus—Hilthoois Tribal Park on Meares Island.The next upcoming "Trail Building with Friends" opportunity is:
August 25-28: Wild Side Trail – Flores Island (3 nights Camping Trip)
Vancouver Island's rainforests are among the rarest ecosystems on the planet, and here in Clayoquot Sound, we have among the best examples of such beauty. It is important to understand that intact rainforest are a conservation priority and we must take comprehensive steps for conservation as well as promote improved forest management practices both locally and abroad.
Knowing that more than 9,000 hectares of old-growth rainforest are still being cut every year on Vancouver Island makes it truly important to support diverse economic activities that support the natural abundance, rather than just resource extraction for short term profit.
FOCS is honoured to be able to support both the Tla-o-qui-aht and Ahousaht First Nations in their vision for land use in their territory. Respecting Indigenous title, rights and interests facilitate a smooth transition to a more sustainable future globally.
Wild Side Trail (Flores Island)
Trail Building Trip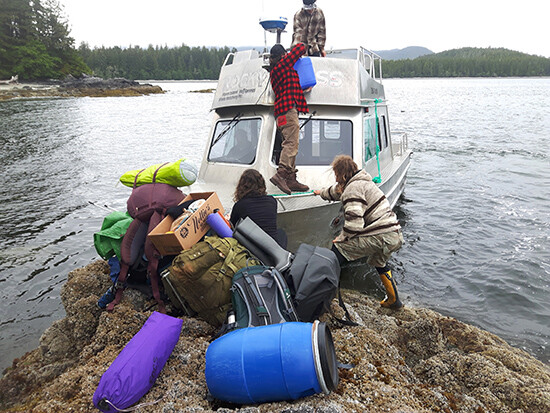 Landing at the Wild Side Trail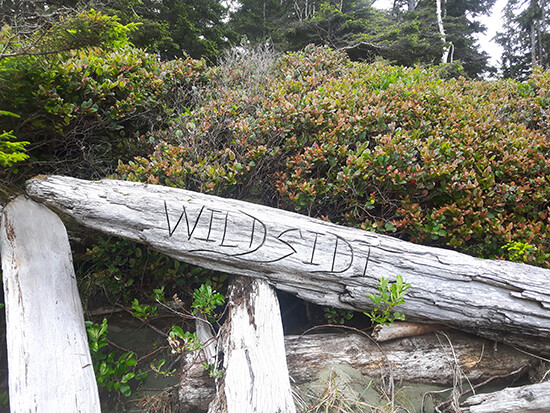 Welcoming sign
Clearing the Way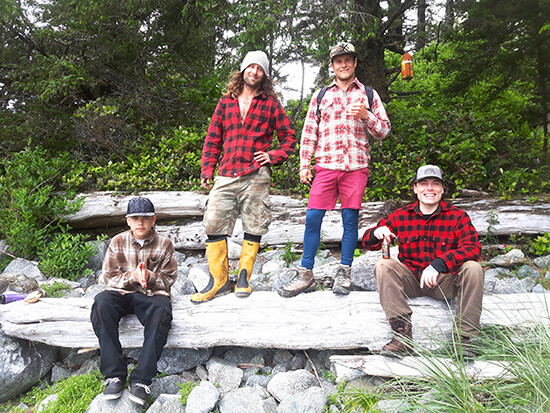 Part of the Crew