Old growth valleys must be protected, say 133 scientists and conservation groups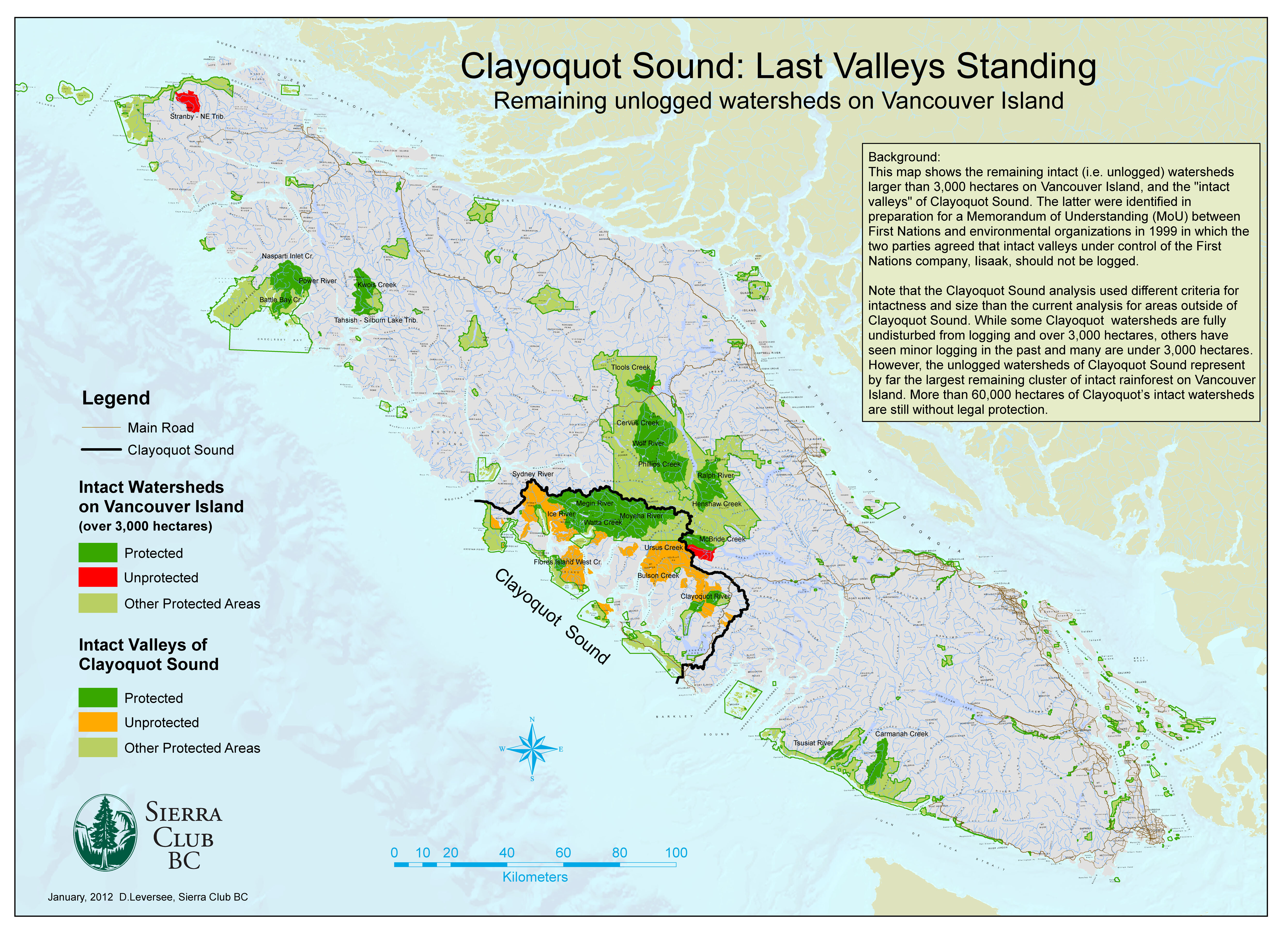 More than 130 scientists across North America have signed a declaration calling for permanent protection of Clayoquot's intact ancient rainforests. "Given the global importance of the region and the imminent threats posed to intact rainforests, we the undersigned urge First Nations, provincial and federal decision-makers, logging companies, and other stakeholders to cease logging in all remaining intact valleys of Clayoquot Sound," says the declaration.
A new Sierra Club BC map, also released today, shows that only 21 of Vancouver Island's 282 major rainforest watersheds are unlogged. Of the seven unlogged Vancouver Island watersheds that lack permanent protection, five are in Clayoquot Sound, including on Flores Island.
Scientists' Declaration viewable here (PDF, 225Kb). Full Vancouver Island map viewable here (JPG, 3Mb)
Click here to take action