You are here:
Take Action
Take Action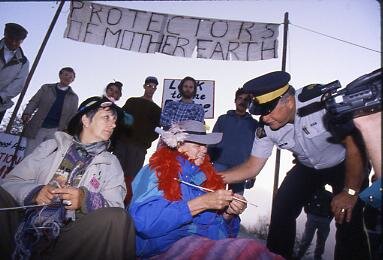 From stopping Macmillan Bloedel on Meares Island in 1984, to putting an end to major industrial logging in 1993, we have shown that when people take action, we get results.
We have on more than one occasion stopped companies from punching roads into the pristine valleys. Email campaigns in combination with market pressure have been key to these successes.
Governments remember what happened here in 1993, and they don't want a re-run. So they sit up and listen when people write in about Clayoquot Sound. We've made it easy for you to do just that. Please add your voice now and be part of saving Clayoquot Sound for future generations.