You are here:
Wild Salmon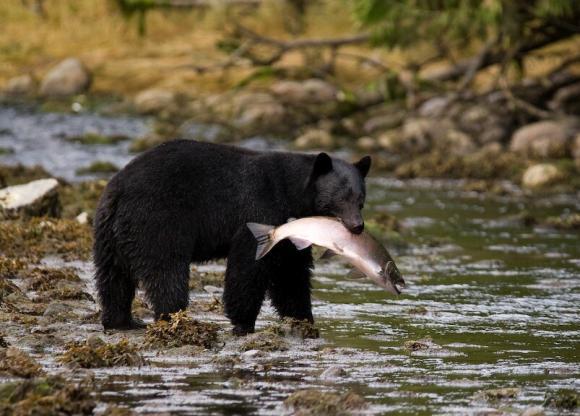 Wild Salmon
Clayoquot Sound has one of the densest concentrations of salmon farms (feedlots) on the BC coast. At each feedlot, hundreds of thousands of salmon are contained in open net-pens suspended in the ocean and anchored close to shore. There are 20 sites here, 16 of which are usually active at a time. Two companies operate locally.
Cermaq Canada (formerly Mainstream Canada) was a Norwegian-owned company until fall 2014, when all of Cermaq was bought by Japanese mega-corporation, Mitsubishi, and became one of its subsidiaries. Cermaq's Clayoquot feedlots are in Ahousaht First Nations waters, although its processing facility in Tofino is in Tla-o-qui-aht First Nations territory. Cermaq is one of the largest fish farming companies in the world, with feedlots in Norway, Scotland, and Chile, as well as British Columbia. Locally, Cermaq rears Atlantic salmon, which are not native to these waters.
Creative Salmon, although registered in Canada, is partly owned by investors from Japan. It operates only in Clayoquot Sound, in the territory of Tla-o-qui-aht First Nations. Unlike most other companies in British Columbia, Creative farms Pacific chinook salmon.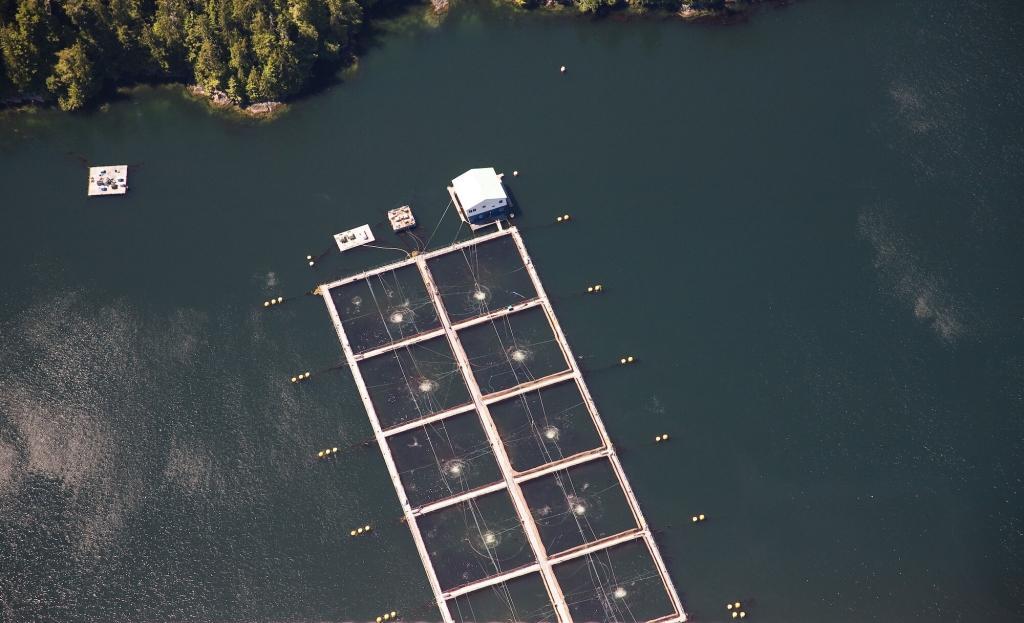 The BC salmon farming industry has a long history of poor practices, which are exacerbated by poor government regulation. Regulation of fish farming in BC was transferred in 2011 from the provincial to the federal government. However the federal Department of Fisheries and Oceans (DFO) has conflicting mandates. On the one hand they are supposed to regulate the aquaculture industry, while on the other they are supposed to promote it. They seem to be leaning toward promotion to boost international trade, rather than regulation to protect wild fish stocks.
Throughout history, farming of carnivorous species (such as salmon) has never been done because it is more efficient to simply eat the meat rather than feeding it to the carnivores. Each step up the food chain leads to a loss of "energy" as organisms break down food. Farming salmon results in a net loss of energy and currently leads to a fishery of sardines and anchovies solely for the purpose of salmon-feed production rather than for more efficient direct consumption by humans.
In the short-term, there are steps the industry can take to reduce its harmful impacts on the environment but ultimately salmon farming may never be truly sustainable.
» Continue on to Wild Salmon Threats.