Staff (paid & volunteer)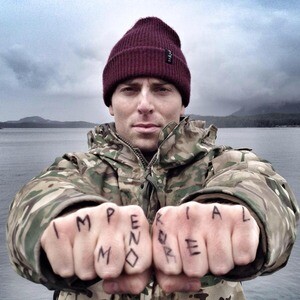 Jeh Custerra – Campaigner (email)
From international to local, Jeh has coordinated campaigns, projects and actions of all sizes and scopes. As an environmental justice activist he  worked with grassroots groups including the Unist'ot'en Camp, Imperial No More, the Yes Men, and Rising Tide.
Originating from Saskatoon, Saskatchewan, on Treaty 6 Territory, Jeh has campaigned for food sovereignty, economic localization, and climate justice for years. In solidarity with front-line Indigenous communities, he has stood against destructive extraction and contamination from nuclear proliferation, tar sands production, oil & gas pipelines, mining, industrial food systems, and clearcut logging.
Jeh moved to Tofino in fall 2014. He is inspired to be living in Tla-o-qui-aht territory and working with a place-based, member-sustained group to advance conservation in Clayoquot Sound.
German Ocampo – Community Organizer (email)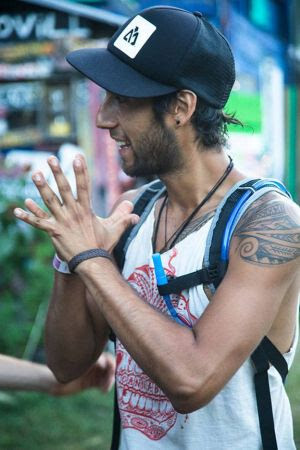 German Ocampo was born in Quindio, the coffee region of Colombia. He brings experience in community organizing, advocacy, education, as well as community-based action projects. In the past few years, he has been working on projects based in Victoria (unceded Coast Salish territory) concerning food security and indigenous sovereignty issues, decolonization of the cultural landscape as well as education as a social justice and anti-poverty issue.
He truly believes that in order to have healthy thriving communities we must start by having a healthy relationship with ourselves, each other and the natural environment that surrounds us and gives us life. This belief has brought him to pursue post secondary education in Political Science, Environmental Studies, Human Geography and Ecological Restoration.German's role at Friends of Clayoquot Sound is to organize, develop, and support community-based projects.
He is stoked to be living in Tla-o-qui-aht territory and excited to be a part of this grassroots, action-based organization.
Chandra Custodio – Outreach Coordinator (email)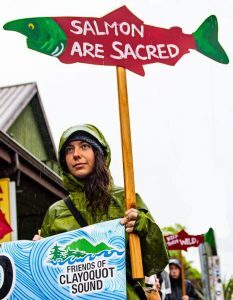 Chandra was born and raised in British Columbia.  After graduating she moved abroad where she spent the next few years traveling, working a variety of jobs and acquiring a range of skills.  Throughout those years, she became extremely aware of the diverse environmental issues that different countries face today.  Realizing that global issues start with local initiatives, she moved back to Canada and began her journey in environmental conservation.  While searching for possibilities to get more involved, Chandra volunteered with various NGO's on Vancouver Island.  Her goal as the outreach coordinator for FOCS is to educate people on the environmental issues Clayoquot Sound is currently facing.  Her customer service and public speaking experience empower her to be an enthusiastic voice for the protection of all marine and terrestrial life in Clayoquot Sound.

Maryjka Mychajlowycz – Forest Watch (email)
Before Maryjka found her calling as an environmental activist, she worked in archaeology and zooarchaeology. Maryjka joined FOCS in 1991, first as a volunteer, then as office manager, and since 1994 as Forest Watcher. She monitors logging in Clayoquot Sound and does her best to decrease it. She also keeps track of other industrial activity, such as mining exploration, fish farming and river diversion hydro.

Eileen Floody — Jill-of-all-trades (email)
After a visit to Clayoquot Sound in 1991, Eileen fell in love with the area, and moved to Tofino in 2006. She brings her skills learned in a career in public libraries and fundraising to roles on the board and as a regular office volunteer. She believes strongly that the Sound is a magical, precious place to be protected and nurtured by all who live here.

greg blanchette – IT & general support  (email)
Greg brings an engineering and media background to FOCS. He has long experience with nonprofits and community involvement, and really enjoys helping out at FOCS. He deeply feels that Clayoquot Sound is, and must continue to be, an example to the world of stewardship and the irreplaceable value of ever-dwindling wilderness.
Board of Directors 2019
Eileen Floody
Stephen Ashton
Michael Mullin
greg blanchette
New bylaws, proposed for 2018 to meet BC's new Societies Act: PDF (6 pages)